Production methods
"A lifelong journey: that's what you will find in our bottles – and much more."
SETTEANIME possesses the wisdom that is cultivated from many years of work – the perfect combination between tradition and innovation. We prefer hand pruning to select the best vines and we always choose the perfect times for the harvest, as even a single day can make the difference in the search for excellence. We make our impeccable wine from only the best grapes, picked at the peak of ripeness.
From the harvest to vinification and bottling, we personally follow each phase of the wine making process – every day and in every moment, in order to provide you with a product of exceptional quality.
For this reason each taste is unique, corresponding to a Soul made of time, dedication and passion, so with each sip you will learn more about our story.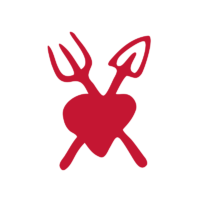 "Today, Raboso is considered one of the most excellent varieties of red wine in the Piave region, as well as throughout the entirety of Italy."
Of a color blacker of the pitch': with these words Pliny the Elder described a wine produced in North-East Italy since time immemorial. We know for sure that Raboso, an indigenous vine variety from the orient of the Veneto region, has very ancient origins.
Resistant to deterioration thanks to its robust and tannin character, it has travelled extensively on land and by sea, on board the ships of the most serene Republic of Venice.
With obstinacy and character, Raboso is rooted in our lands. We proudly pass on its heritage and tradition,
transforming a tough but generous vine into three different labels, rich in different shades and hints. Raboso [Curioso] and Raboso [Geloso], both semi-sparkling wines from the Marca Trevigiana I.G.T., are cheerful and delicate, while Raboso D.O.C. Piave, a still wine, is blush and intense.