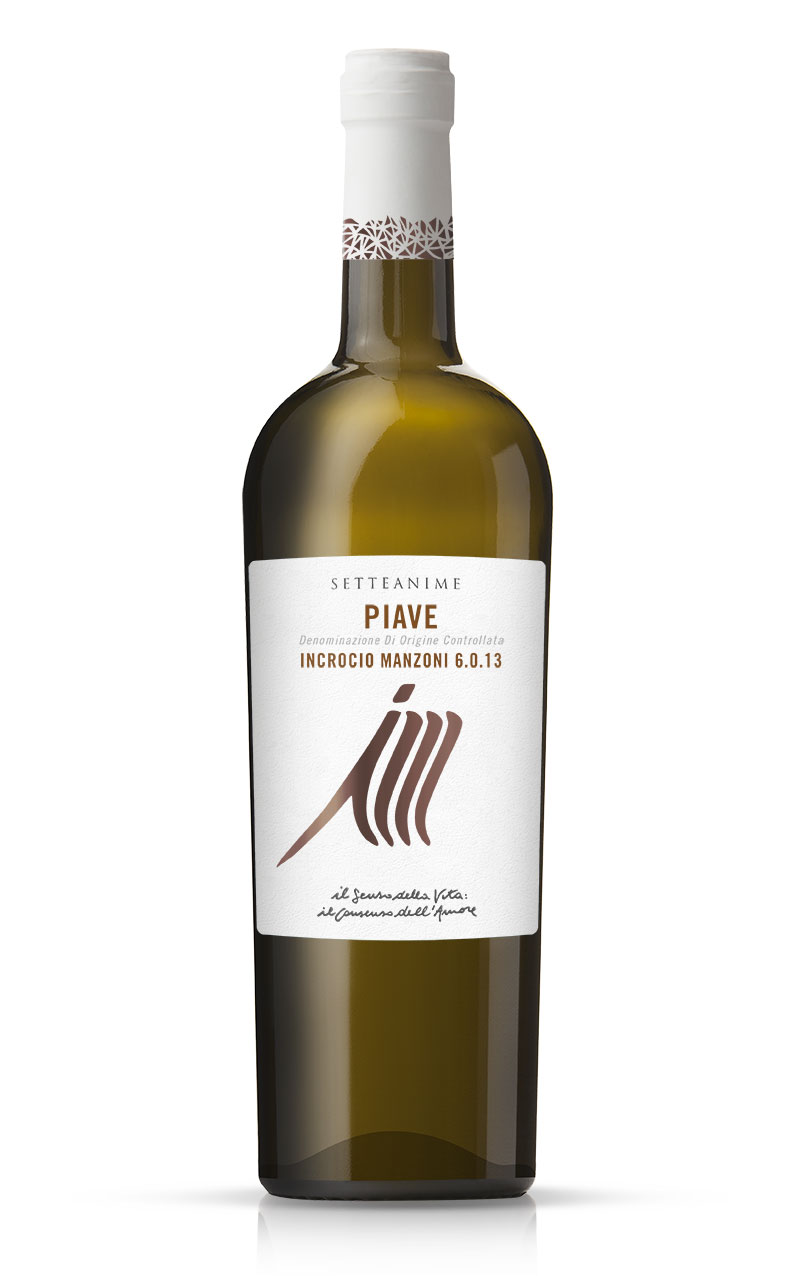 Have you ever fallen in love with a seemingly gentle soul, only to discover they hide an iron will?

INCROCIO MANZONI 6.0.13 D.O.C. PIAVE
I am an Italian soul with memories from the Rhine Valley ingrained in my genes. This blend of natures has made me who I am: the proof that differences combined together can result in great solutions.
First created in the 1930s by Professor Luigi Manzoni of the Scuola Enologica di Conegliano, this much appreciated hybrid is achieved by blending Pinot Bianco and Riesling Renano. Incrocio Manzoni is the Lady of our indigenous wines.
This cultivar has a limited production and highly specific characteristics, such as small bunches that are easy to burn, requiring constant care and maintenance. Though laborious, the reward is a wine of the highest quality – elegant and delicately scented with a good measure of sugar and high alcohol content.

Color: lustrous and intense straw-yellow
Aroma: Aroma of fruit in full bloom, with notes of peach, pineapple, banana, or tropical fruit dependent on the type of maceration and maturation time
Palate: wine with a high alcoholic content, with undertones of spice and sage