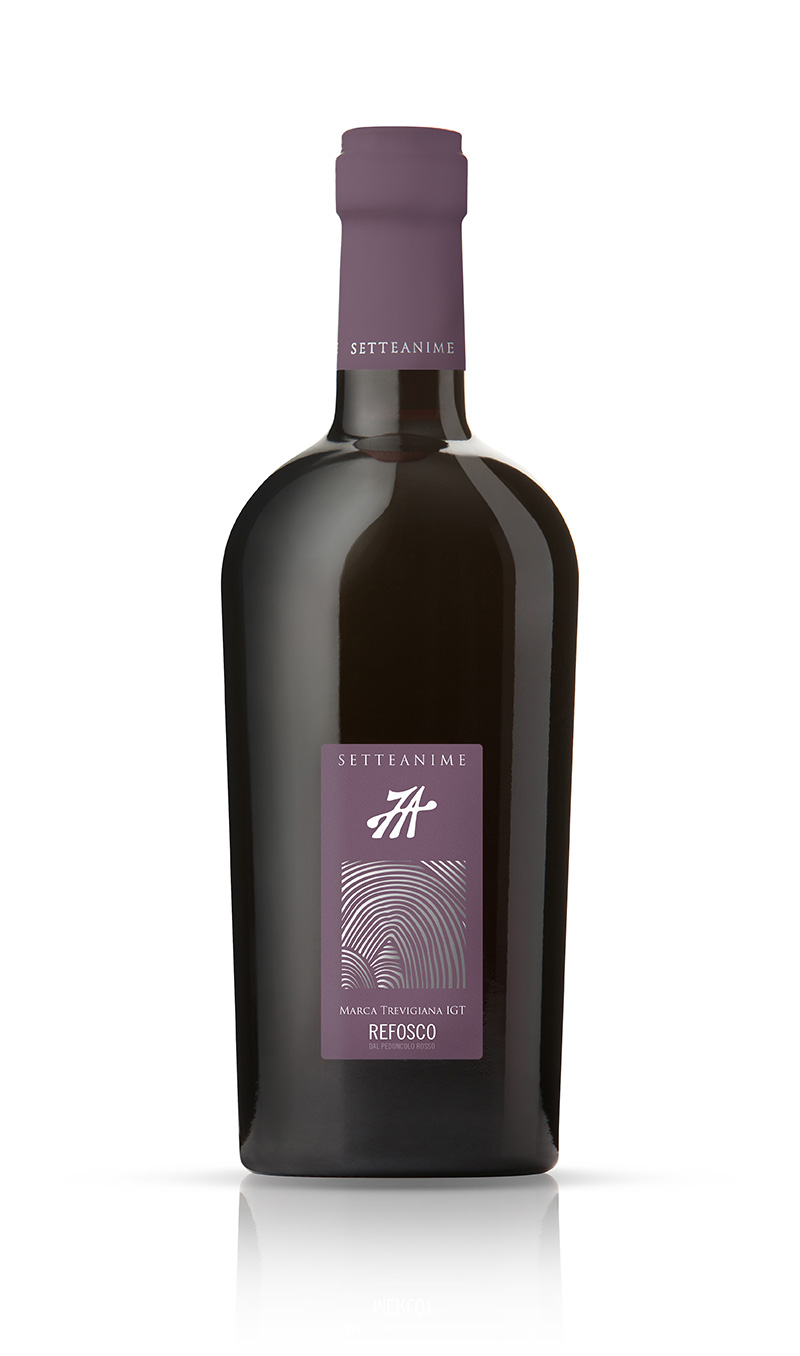 a walk through a rose garden, looking for the most fragrant bloom

REFOSCO DAL PEDUNCOLO ROSSO Marca Trevigiana I.G.T.
I have the name of an aristocrat with the eccentric character to match. With delicate grapes that are easy to burn, I require a special soil to flourish. As is customary for an individual of consequence, I am moody and often arrive late. As you taste me, however, you will uncover an elegant flavor, soft yet pleasantly structured – a flavor that sounds like a warm jazz melody that plays while you think of a distant love on a rainy day.
Native to the Friuli region, Refosco dal Peducolo Rosso is a strong Italian variety with a lineage that can be traced to ancient origins. It owes its name to the dark (fosco in Italian) color of the grapes as well as the particular purple shade of its pedicel. Not an easy vine to harvest, Refosco changes its character according to the climate of its surroundings. In general, it prefers mild environments where it is not too hot, dry, or rainy. Its particularities encourage one to love it. The magical balance between its structured refinement and delicate style leads it to be talked about over and over, making it well known and appreciated far beyond our lands.

Color: ruby red, with tinges of purple
Aroma: very fruity, reminiscent of morello and black cherries with delicate undertones of bramble and raspberry
Palate: full-flavored, balanced taste, with delicate tannic notes that impart an important and long-lasting sensation on the palate