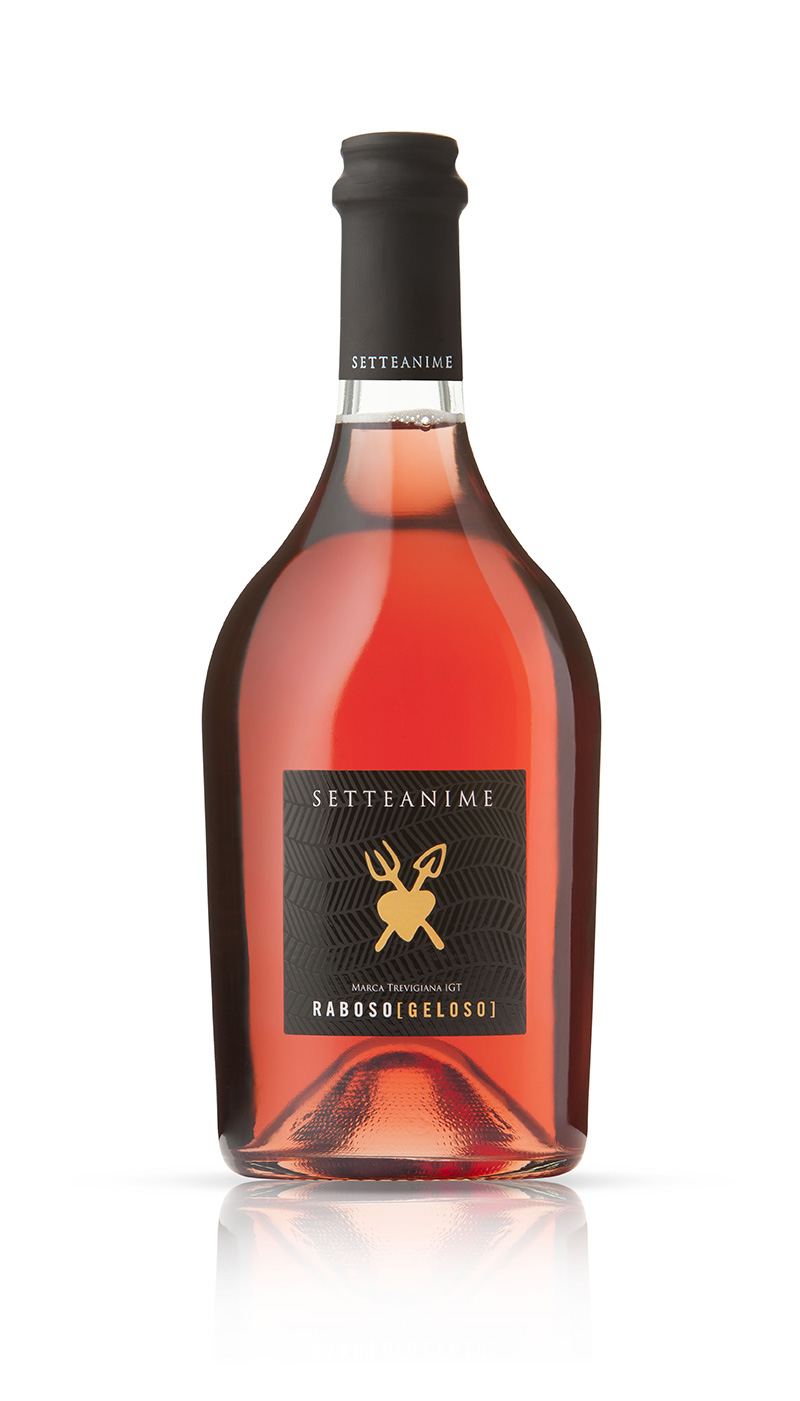 to observe life through a pink glass helps to see the glass half full
RABOSO [GELOSO] Marca Trevigiana I.G.T.
They say that I am a wine with a difficult character and temper. Many believe my name comes from this disposition, as the word rabbioso in Italian reflects my acidic and scrappy nature. The truth is that I come from a robust, resilient vine that can be a little bit self-centered. I am the first to blossom and the last to be harvested. I require a lot of attention, and – as is typical of all strong characters – I won't let you forget me at all.
Made from harvested Raboso Piave grapes, this semi-sparkling, rosé Raboso gives us an unexpected, refreshing taste.
Our Raboso [Geloso] Marca Trevigiana I.G.T. owes its light and summer aroma to its production with the white method. Immediately removed from the grapes, the skills do not have enough time to give their most intense color to the must, which is therefore barely tinged with pink. Delicate, rounded, pleasant, is reminiscent of late spring, when we collect the wood to light a fire in November.
Color: light ruby red
Aroma: a typical aroma, reminiscent of raspberry and wild rose
Palate: fresh-tasting, slightly sweet, with marked acidity