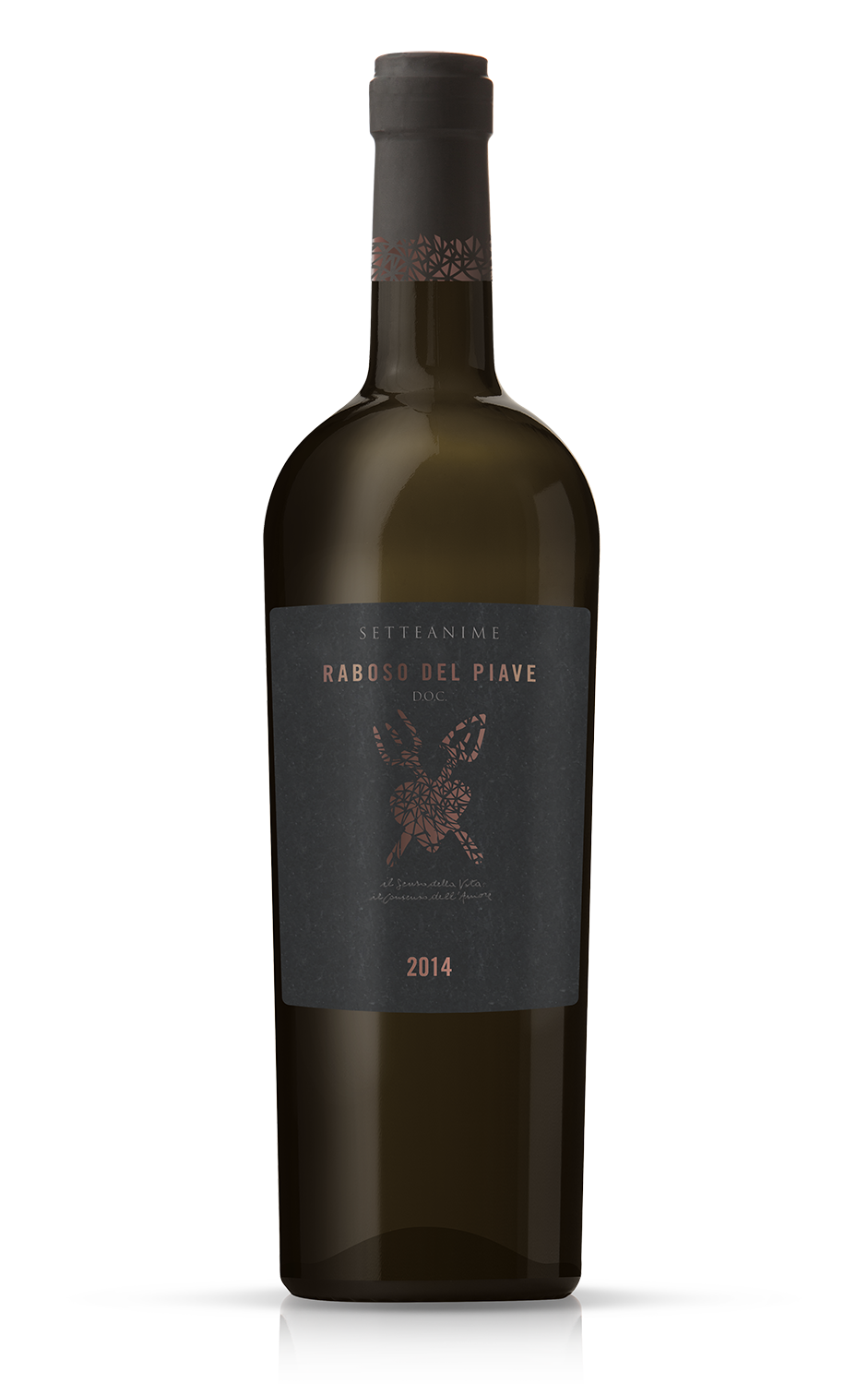 a return to a place where you feel safe
RABOSO FURIOSO D.O.C. PIAVE
The jewel in the king's crown: the Raboso D.O.C. Piave is our most intense red – the grave and deep tone in the choir of our wines. Processed using the traditional method and then aged for 24 months, at least 12 of which in oak barrels and a minimum of 3 in a bottle, the Raboso achieves a perfect level of maturation, emerging from its firm and sapid aroma, like black velvet. Once its shadowy and indomitable character is understood, Raboso knows how to win one's love like no one else.
'Of a color blacker of the pitch': with these words Pliny the Elder described a wine produced in North-East Italy since time immemorial. We know for sure that Raboso, an indigenous vine variety from the orient of the Veneto region, has very ancient origins. Resistant to deterioration thanks to its robust and tannin character, it has travelled extensively on land and by sea, on board the ships of the most serene Republic of Venice.
Today, Raboso is considered one of the most excellent varieties of red wine in the Piave region, as well as throughout the entirety of Italy. With obstinacy and character, Raboso is rooted in our lands. We proudly pass on its heritage and tradition, transforming a tough but generous vine into three different labels, rich in different shades and hints.

Color: red ruby with tinges of crimson, a brick-red color when aged
Aroma: flowery bouquet reminiscent of violets with hints of red and white pepper, gently herbaceous
Palate: full-flavored and slightly tannic
TECHNICAL SHEET
Name: Raboso Furioso D.O.C. Piave
Classification: Raboso D.O.C. Piave
Color: intense ruby red, with nocturnal depth and garnet tinges
Aroma: grapey, with an overtone of morello cherry
Palate: firm, slightly tannic, morello cherry-flavored with aroma of wild berries
Soil and Vines
Grapes: Raboso Piave
Provenance: Negrisia di Ponte di Piave (TV) Altitude: 20 mts above s.l.
Soil Consistency: clay soil
Exposure: north-south
Training System: Sylvoz
Density: 2900 strains per hectare
Yield: 100 quintals per hectare
Harvesting period: 15-20 October
Vinification
Vinification in red
Fermentation for about 1o days, maceration on the skins
Ageing in oak barrel for 24 months
9 months long maturation in stainless steel tanks, and 3 months in the bottle
Chemical and Physical Characteristics
Yield: 65%
Acidity: 7 g/l
Ph: 3.30
Residual sugar content: 7-9 g/l
Alcohol contents: 13.5% vol.
Serving Temperature
62.6-64.4°F
Storage
In a cool place, away from light sources